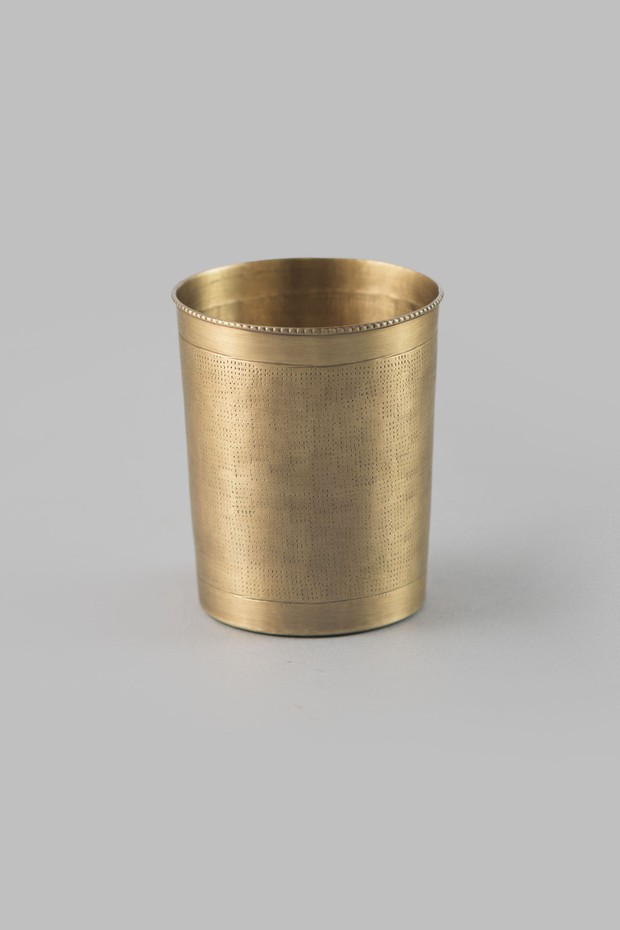 PRODUCT DETAILS
Description: Accessorise your bathroom with this tumbler in brass that can double as tooth mug or vase
Design: A fine example of traditional craftsmanship, hand hammered by skilled artisans to render a unique appearance to each piece
Craft: Hammered brass in antique finish
Material: Brass
Dimensions & Care
Dimensions: Height - 3.9", Dia - 3.1"

Product Care: Clean using Brasso/ Dara liquid polish with soft cotton cloth.

Discalimer: Handmade products can vary and carry small imperfections. These irregularities are intrinsic to the process of making products by hand and adds to the items appeal. There may be slight variances in the products like shape/size/weight, even pin holes or pits or soldering marks. These are acceptable hallmarks of handmade products.
 Product will tarnish over period of time due to inherent nature of brass.
Shipping & Handling
Shipping within India | Delivery within 15-18 business days
Shipping Internationally | Delivery within 18-20 business days. In some cases custom clearance might take longer. Duties & Taxes are additional (can be upto 30% or more of order value) and need to be paid to the shipping company at the time of delivery.
For more information visit our Shipping & Payment Policy.
Vref. I00185205