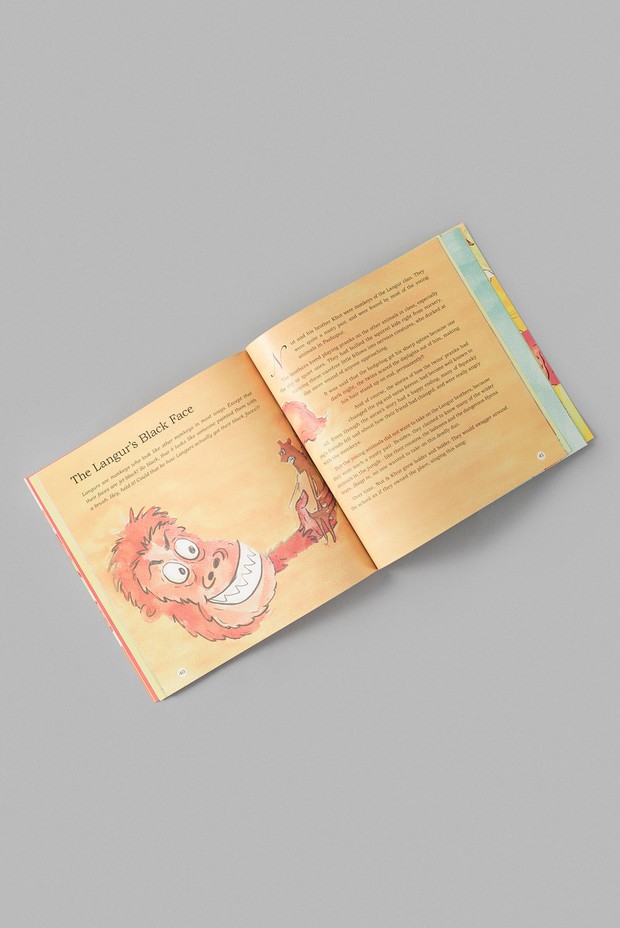 How Pig Became Dirty & Animal Stories
PRODUCT DETAILS
Description: How did the pig become dirty? The saras get its long neck? And the langoor his black face? While biologists have their own theories to do with nature, evolution and what not, the real story believe it or not lies within these colourful tales! A set of three hilarious origin stories that tell us how the animals we know and love today, got their distinctive features. How The Pig Became Dirty and Other Animal Stories is a new addition to Good Earth's series of children's books.
Design: A hand-drawn childrens story set in the village of Pashupur, with a wide cast of animal characters. These fun stories have them all rascally monkeys, ravenous cranes, rule-abiding pigs, and rakish parrots. Sparkling with humour and imagination, the stories promise to entertain children with their creativity and conversational tone, and even spur them to create their own origin theories.
Craft: Offset printed, hardbound book.
Material: Paper.
Dimensions & Care
The book contains 56 pages
Shipping & Handling
Shipping within India | Delivery within 15-18 business days
Shipping Internationally | Delivery within 18-20 business days. In some cases custom clearance might take longer. Duties & Taxes are additional (can be upto 30% or more of order value) and need to be paid to the shipping company at the time of delivery.
For more information visit our
Shipping & Payment
Policy.
Vref. I00169488