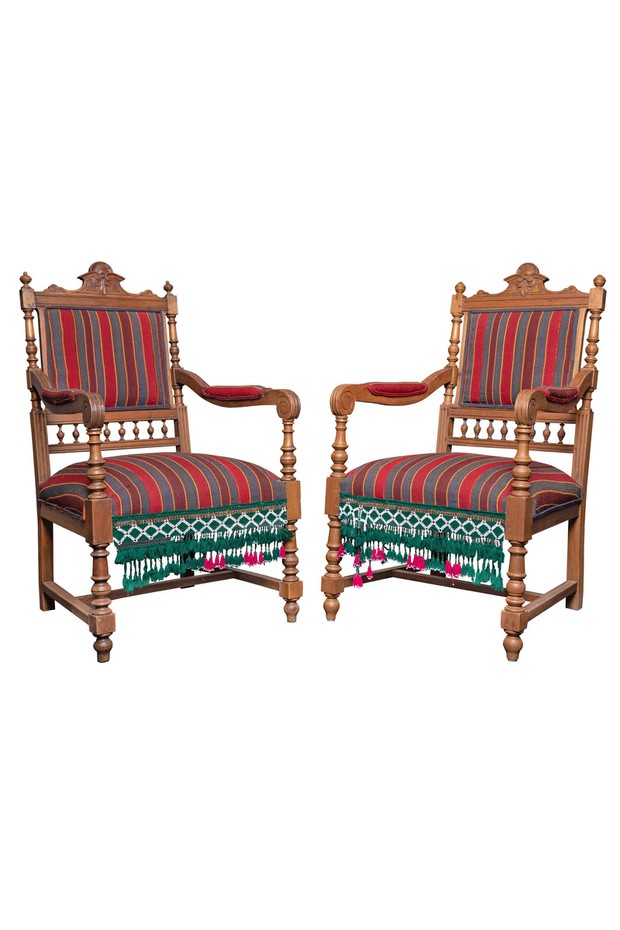 Set of 2- Signature Colonial Chairs
share
PRODUCT DETAILS
Description: Make a statement with this pair of exquisite upholstered perches reflecting cultures of Europe & Central Asia. French style chairs embrace all that's honoured and adored about this luxurious style of furniture. Whether it's a French style armchair for your living room, or a French bedroom chair for your boudoir, they are sure to add a touch of class and character to your space.
Material: Wood and upholstery
Dimensions & Care
Dimensions: Height- 40", Width- 23", Depth- 25"
Care instruction: Wipe with dry cloth.
Shipping & Handling
Shipping within India | Delivery within 15 -18 business days and shipping charges will be extra according to volumetric weight of product.
For more information visit our Shipping & Payment Policy.
Vref. CG_I00218189