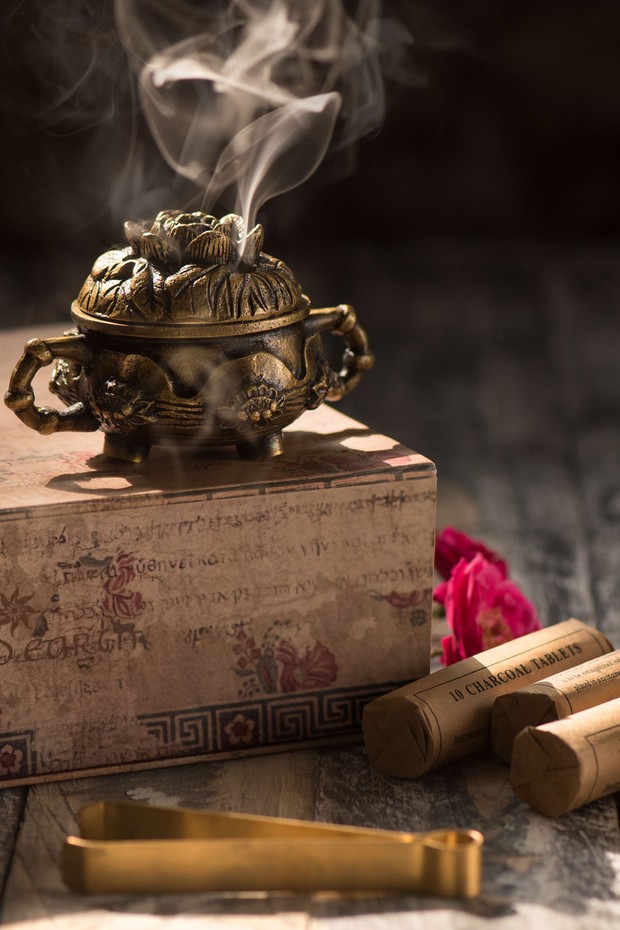 Sugandhim Ancient Incense Gift Set
share
PRODUCT DETAILS
Description: Our ancient incense set provides you with ceremonial tools reminiscent of a bygone age, which includes, a brass dhuna, ancient pure loban incense, charcoal pellets, brass tongs and a paraffin wax candle.
Design: Sugandhim is made of the purest ancient resins of Frankincense, Benzoin Siam, Gum Sumatra, Gum Damar and a unique blend of spices, Guggal, Galbanum and Patchouli known as Ambar.
Craft:  Brass incense holder with an antique brass finish, includes our pure loban incense and a made to measure gift box.
Dimensions & Care
Contains One Dewa Dhuna, One Tea Light, One Tong, 5 set of Charcoal pellets, 90 grams Frankincense resin.
Product Care : Clean dhuna with a damp cloth. The antique brass finish will tarnish over period of time.
Disclaimer: Please note due to shipping constraint Good Earth matchbox will not be the part of gift set.
Shipping & Handling
Shipping within India | Delivery within 15-18 business days
Shipping Internationally | Delivery within 18-20 business days. In some cases custom clearance might take longer. Duties & Taxes are additional (can be upto 30% or more of order value) and need to be paid to the shipping company at the time of delivery.
For more information visit our Shipping & Payment Policy.
Vref. I00167769